In the CrossFit Kids training at CrossFit YouAct one thing always comes first: fun! In the lessons we challenge the children to learn various cool skills such as standing on your hands, jumping, balancing, pushing, pulling, climbing a rope, falling, rolling, and much more.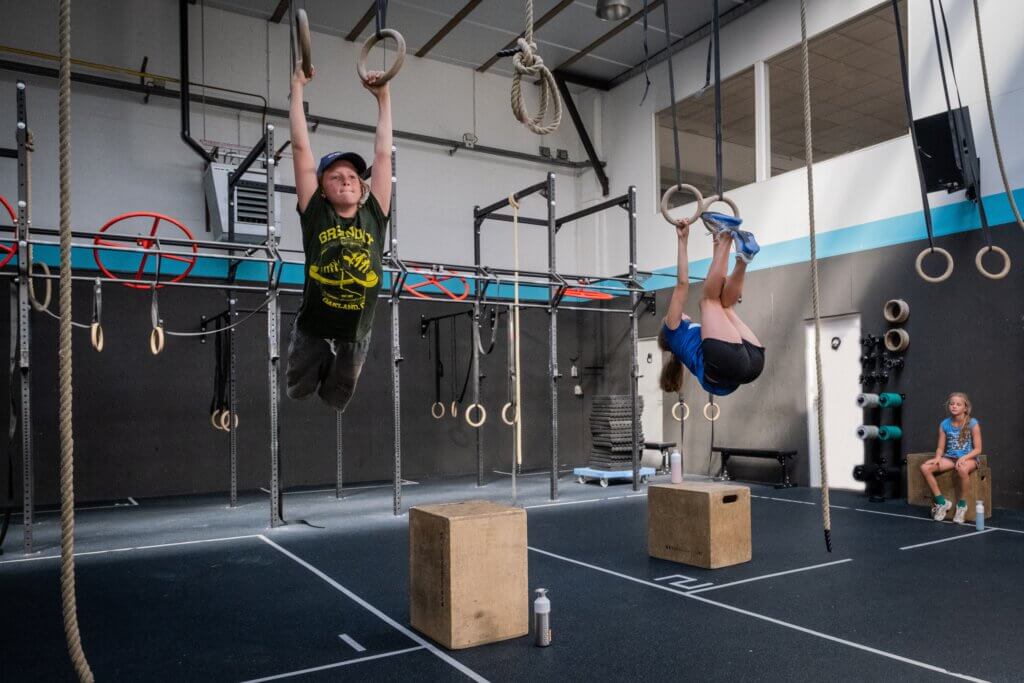 Playful and fun
The CrossFit Kids program is geared towards the development of children aged 6 to 9 years. In addition to the basic CrossFit moves, kids learn to work together, build confidence, and socialize.
The lessons last 45 minutes and are very varied and adapted to the child's attention span. At CrossFit YouAct kids can use their energy during playful and fun lessons!
Below you will find more information about the program, the training sessions, the class schedule and the subscriptions.
Find out immediately whether CrossFit Kids is something for your child: Sign up for two free trial lessons via our form. You will then receive a message from us as soon as possible.
What does a training look like?
CrossFit is a fantastic sport for children because of the great variety in movement and challenge. Fun is paramount in all lessons. We think it's important children build a positive relationship with sport and exercise.
The CrossFit Kids and Teens groups consist of a maximum of 12 participants, so each child receives sufficient personal attention. You will automatically become enthusiastic about CrossFit through the lessons of CrossFit Kids trainers Thijs and Albertho!
Every lesson is in game form: in fact, every lesson is like a monkey cage! Play, run, jump, climb, slide and much more. This game is different every lesson, always challenging, and always fun. Children learn the basic movements of CrossFit in an obstacle course with small workouts.
Questions? E-mail coach Albertho at albertho@youact.nl.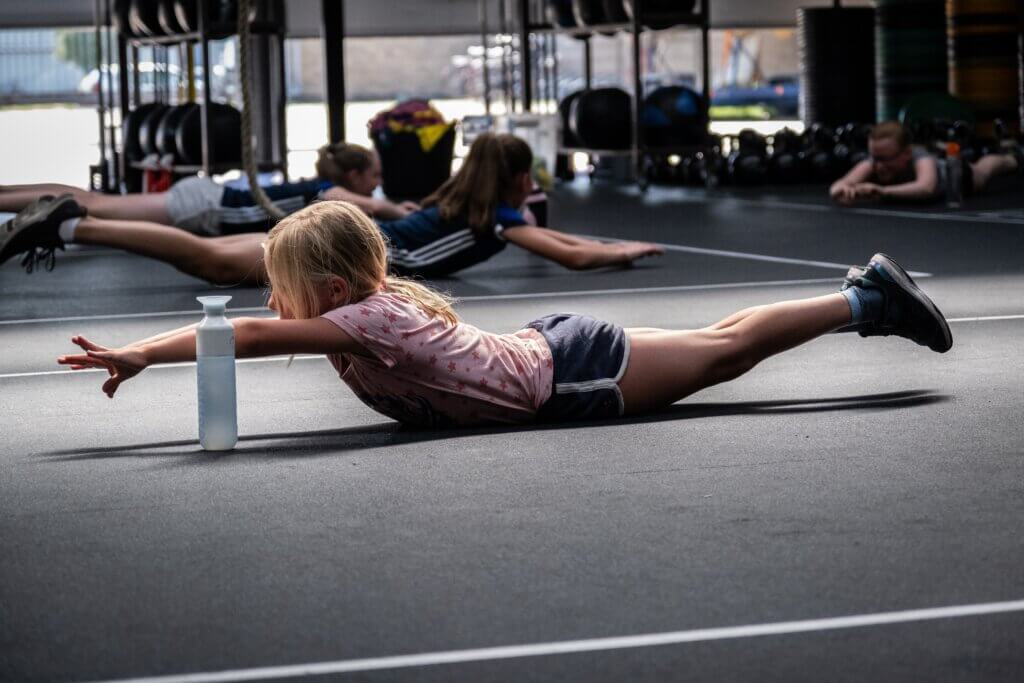 Schedule and prices for kids
Subscriptions
1 x per week: € 32,50 per month
Schedule
Wednesday from 15:30 to 16:15 hours.
Sign up now for a two free try-out lessons. Is your child older than 9 years? Then take a look at our CrossFit teens & juniors classes.
All children are welcome at CrossFit Kids. Are the costs a reason for you not to participate? Then we are happy to help you with an application at Stichting Leergeld.