In the CrossFit Kids training at CrossFit YouAct one thing always comes first: fun! In the lessons we challenge the children to learn various cool skills such as standing on your hands, jumping, balancing, pushing, pulling, climbing a rope, falling, rolling, and much more.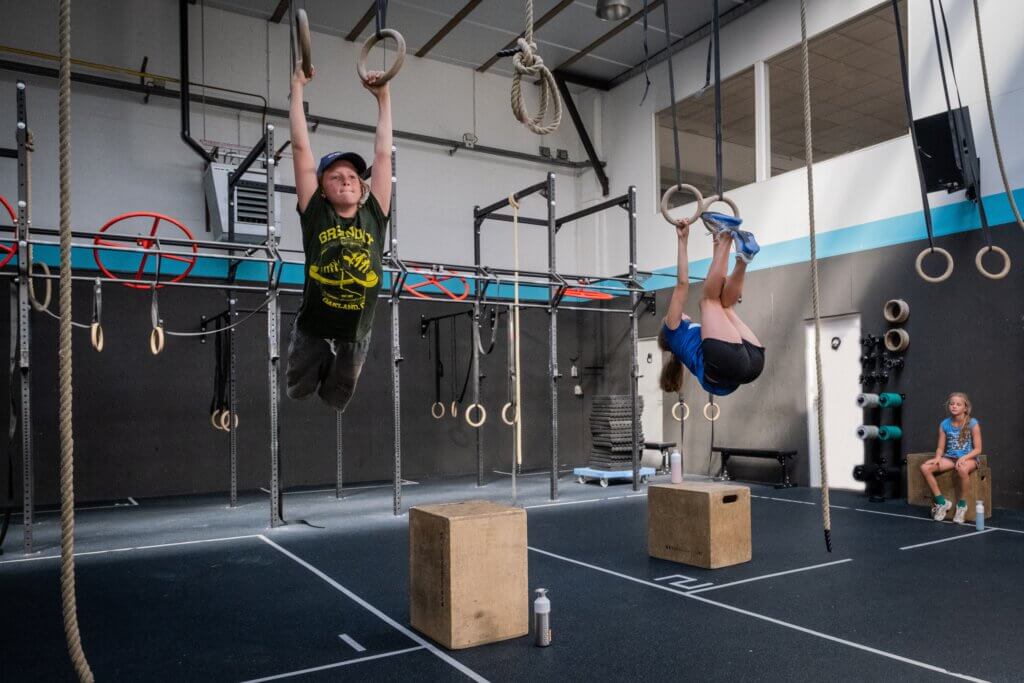 Challenging for kids & teens
The CrossFit Kids and Teens program is in line with the development of children aged 6-12 years. In addition to the basic movements of CrossFit, children learn to work together, build confidence and socialize. Attention is also paid to themes such as healthy nutrition and exercise outside of the classroom.
The lessons vary from 40 to 60 minutes and are very varied and adapted to the tension of the child. Curious about these special classes? Below you will find more information about the program, training, class schedule, and subscriptions. Want to give it a try? Sign up directly for a trial lesson via our form. You'll receive a response from us as soon as possible.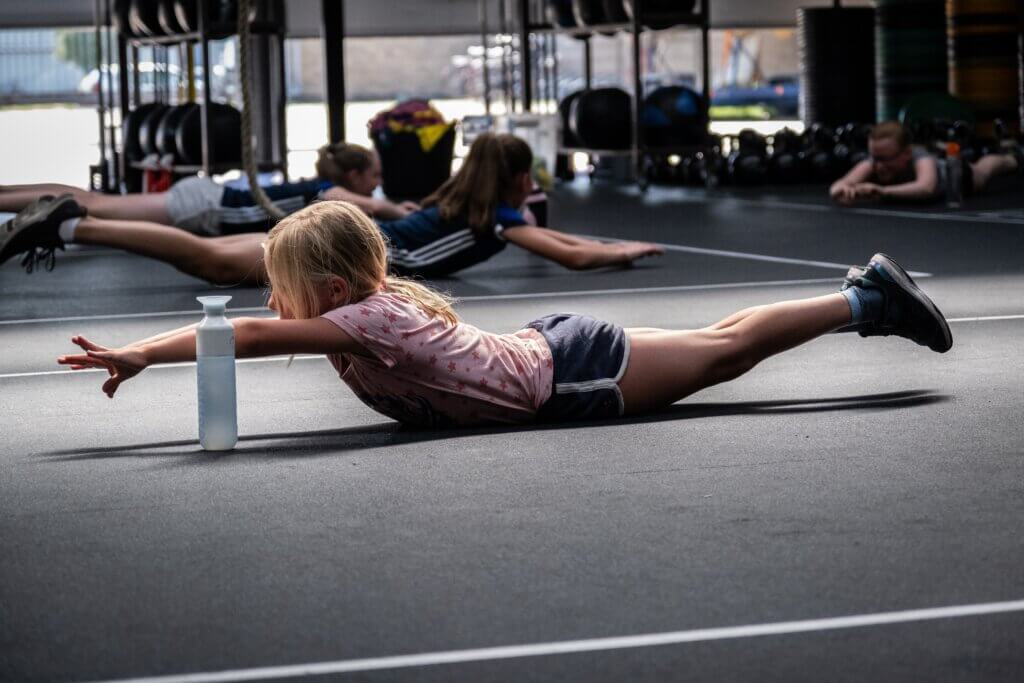 Is CrossFit Kids suitable for your child?
CrossFit is a fantastic sport for children because of the great variety in movement and challenge. The classes are diverse and contain elements from gymnastics, athletics, and weightlifting (of course with adjusted weight and a focus on technique), so that every class looks different. Fun is paramount in all lessons. We think it is important that children build a positive relationship with sports and exercise.
In addition to physical development, such as strengthening muscles and improving fitness, we also pay a lot of attention to emotional skills. Think of self-confidence, sportsmanship, teamwork, leadership and manners. Every week we work with a physical and a social-emotional lesson goal and we adjust the content and challenges in the lessons to this.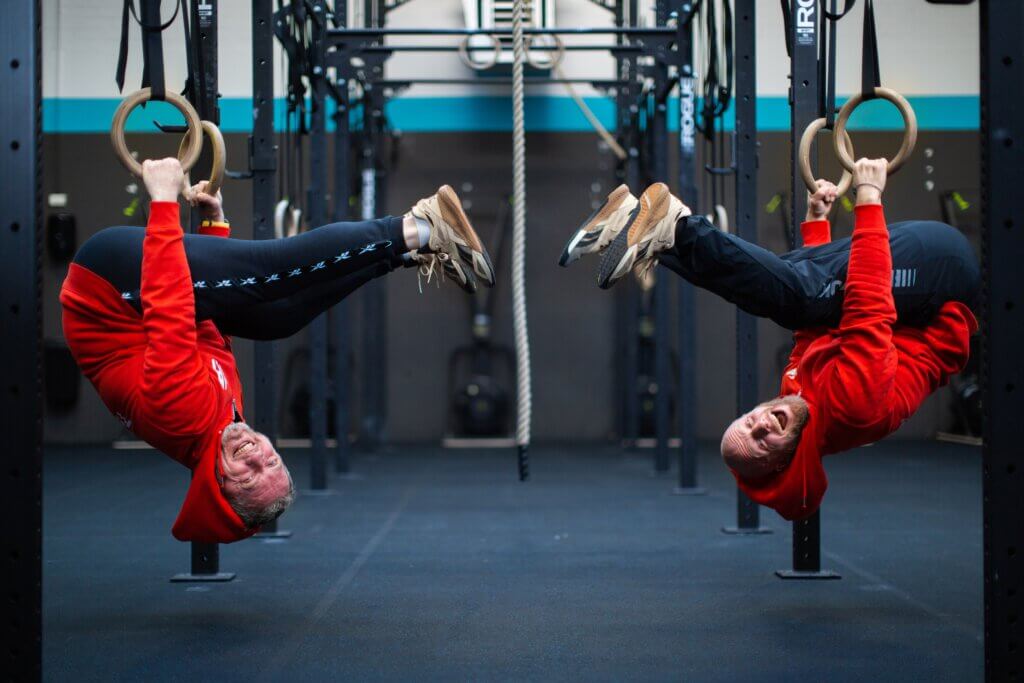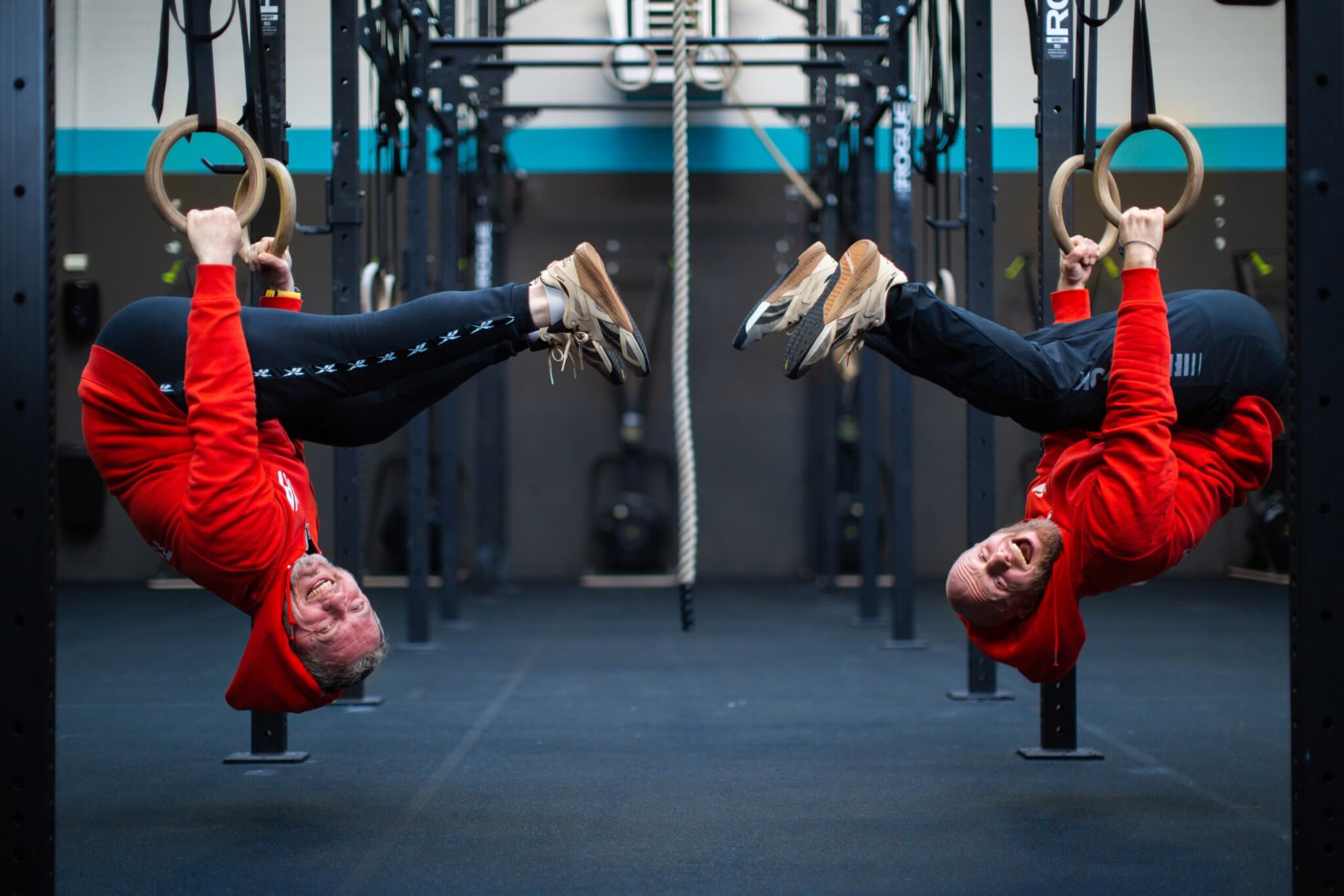 What does a training for kids look like?
The CrossFit Kids and Teens groups consist of a maximum of 16 participants. The lessons are always given by two trainers, so that each child receives sufficient and personal attention.
The lessons start at the whiteboard where the trainers explain the purpose of the training and which games, skills, and workouts they will be doing that day.
Warming-up: warm up muscles. We usually do this in a game or relay form, so that the training starts with a dose of fun.
Practicising skills: every class, we train new CrossFit skills or we practice the skills that we've learned before. You can think of: pull-ups, rope climbs, push-ups, deadlifts, squats, handstands, jumping, and more.
Workout of the Day: each training has a different workout. The workout duration can vary from 4 to about 10 minutes, and we always adjust the content to the goals of that day.
Final game: we end every training with a cool game.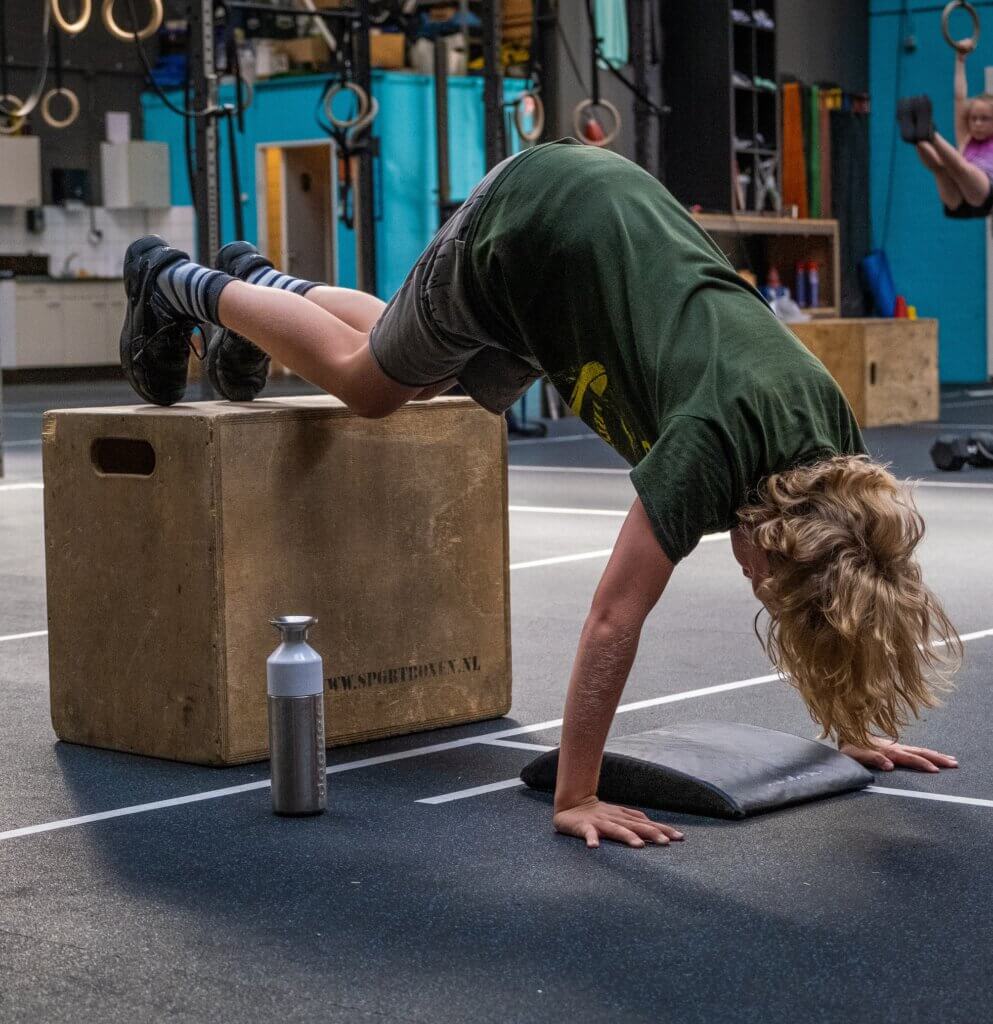 Age distinction
CrossFit Kids: 6-9 years
The CrossFit Kids classes are aimed at children in the age category 6 to 9 years. The purpose of these lessons is to introduce children to sports in a fun way. Fun is therefore paramount in these lessons. Team games, obstacle courses and fun short workouts teach the children the benefits of exercise. A CrossFit Kids class lasts 40 minutes.
CrossFit Teens: 10-12 years
The CrossFit Teens classes are intended for children from 9 to 12 years old. From this age on, children are often ready for a more challenging program than the lessons for young children. In the CrossFit Teens program there is more attention to the development of techniques of the more advanced movements. A CrossFit Teens class lasts 60 minutes.
Try-out lesson
Schedule and prices for kids
Subscriptions
1 x per week: € 32,50 per month
2 x per week: € 52,- per month
Sign up now for a free try-out lesson.
All children are welcome at CrossFit Kids. Are the costs a reason for you not to participate? Then we are happy to help you with an application at Stichting Leergeld.