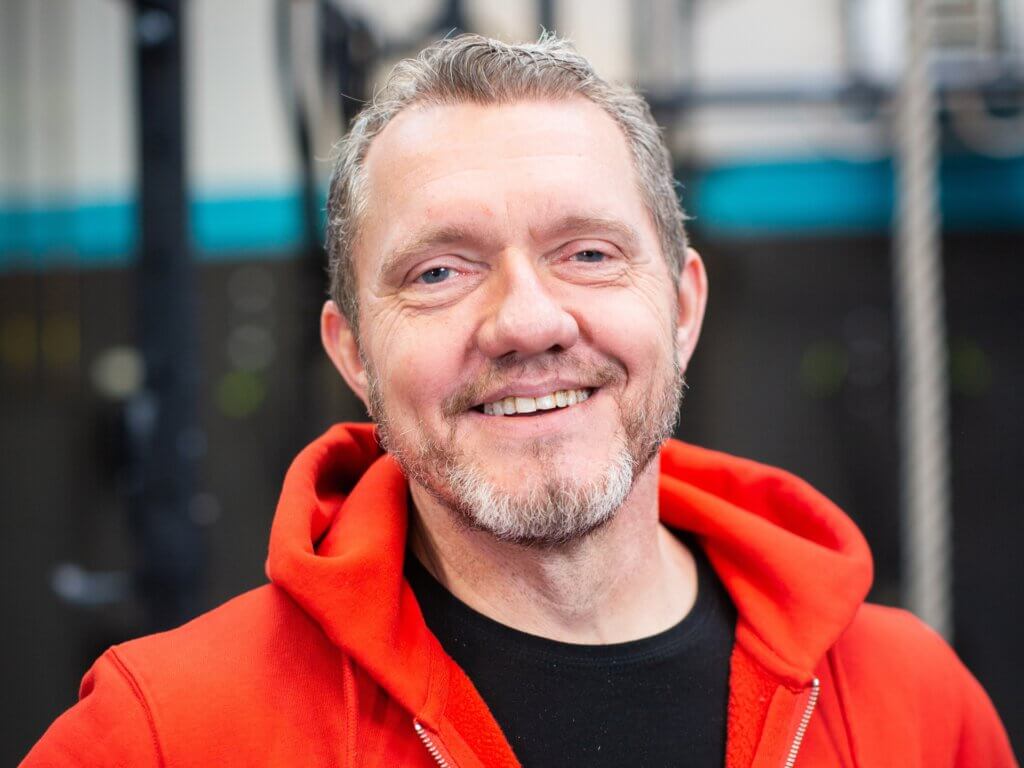 "I never lose, I either win or I learn."

– Nelson Mandela
From my early childhood I have always exercised a lot. Baseball, muay thai (kick boxing), karate, triathlon, scuba diving: you name it! I liked it all, I did everything with dedication and had a lot of fun. In 2016 I started CrossFit. I was a fan of obstacle course racing at the time and was advised to do CrossFit to be able to take the obstacles even better. I started with once a week, quickly went to twice per week and after my first CrossFit Open and Youact Throwdown experience, I was completely sold!
Since I'm not the biggest, I don't jump when there are wall balls or box jumps on the board. Still, I always go for it 100%! Crossfit trains me in everything: fitness, strength, mobility … Although I only started with CrossFit when I was 44, this is a sport for everyone and all ages. I am proud to be a Crossfit Master.
I would like to convey my love for CrossFit to our future: the CrossFit Kids and Teens!
CrossFit Level 1 Trainer
CrossFit Judge
CrossFit Anatomy
CrossFit Scaling
IAMTF / WMTA master instructor
KNBSB Jeugdtrainer/-coach
KNBSB Empire Class A