The CrossFit Teens & Juniors workouts at CrossFit YouAct are designed to teach children how to move properly. In a playful and sporty way they discover the most famous elements of CrossFit. It's similar to CrossFit for adults, but adapted to the capabilities and limitations of children.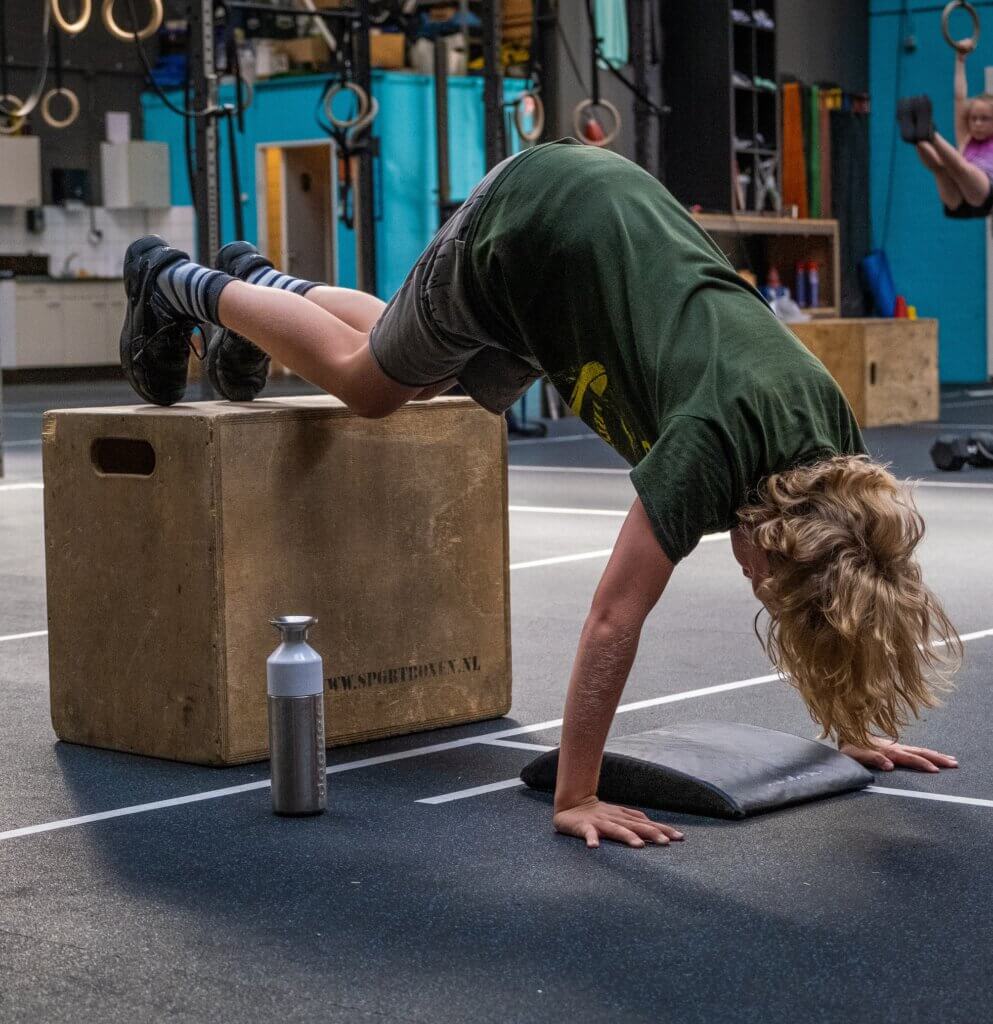 Challenging for teens and juniors
The CrossFit Teens and Junior program is intended for children aged 10 to 16. In addition to the basic CrossFit moves, kids learn to work together, build confidence, and socialize. There is also awareness outside of the lessons for themes such as healthy food and exercise.
The lessons last 60 minutes and the focus is on the proper execution of movements before increasing the intensity. It's the basics of weightlifting and the primary skills of gymnastics. Kids actually do a scaled version of CrossFit in our class.
Below you will find more information about the program, the training sessions, the class schedule and the subscriptions. Do you want to test immediately whether CrossFit Teens or CrossFit Juniors is something for your child? Sign up for a trial lesson via our form. You will then receive a message from us as soon as possible.
Does CrossFit Teens or Juniors suit your child?
CrossFit is an amazing sport for children because of the great variety in movement and challenges. The lessons are diverse and contain elements from gymnastics, athletics, and weightlifting, of course with adjusted weight and focus on technique. This makes every lesson different. Children develop a better awareness of their bodies during classes and build a positive relationship with sports.
In addition to physical development, such as strengthening muscles and improving fitness, we also pay a lot of attention to emotional skills. Think of self-confidence, sportsmanship, teamwork, leadership, and manners.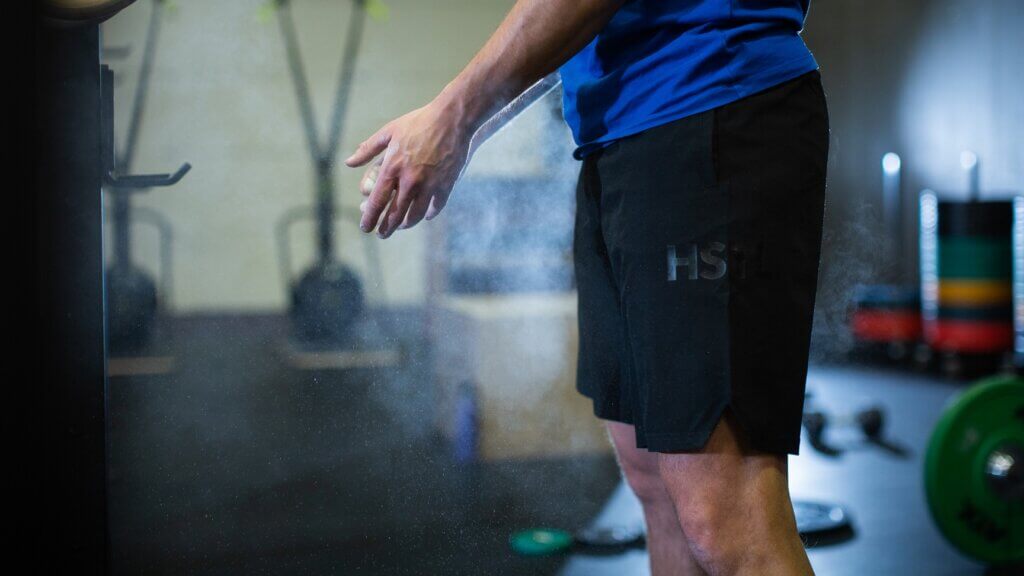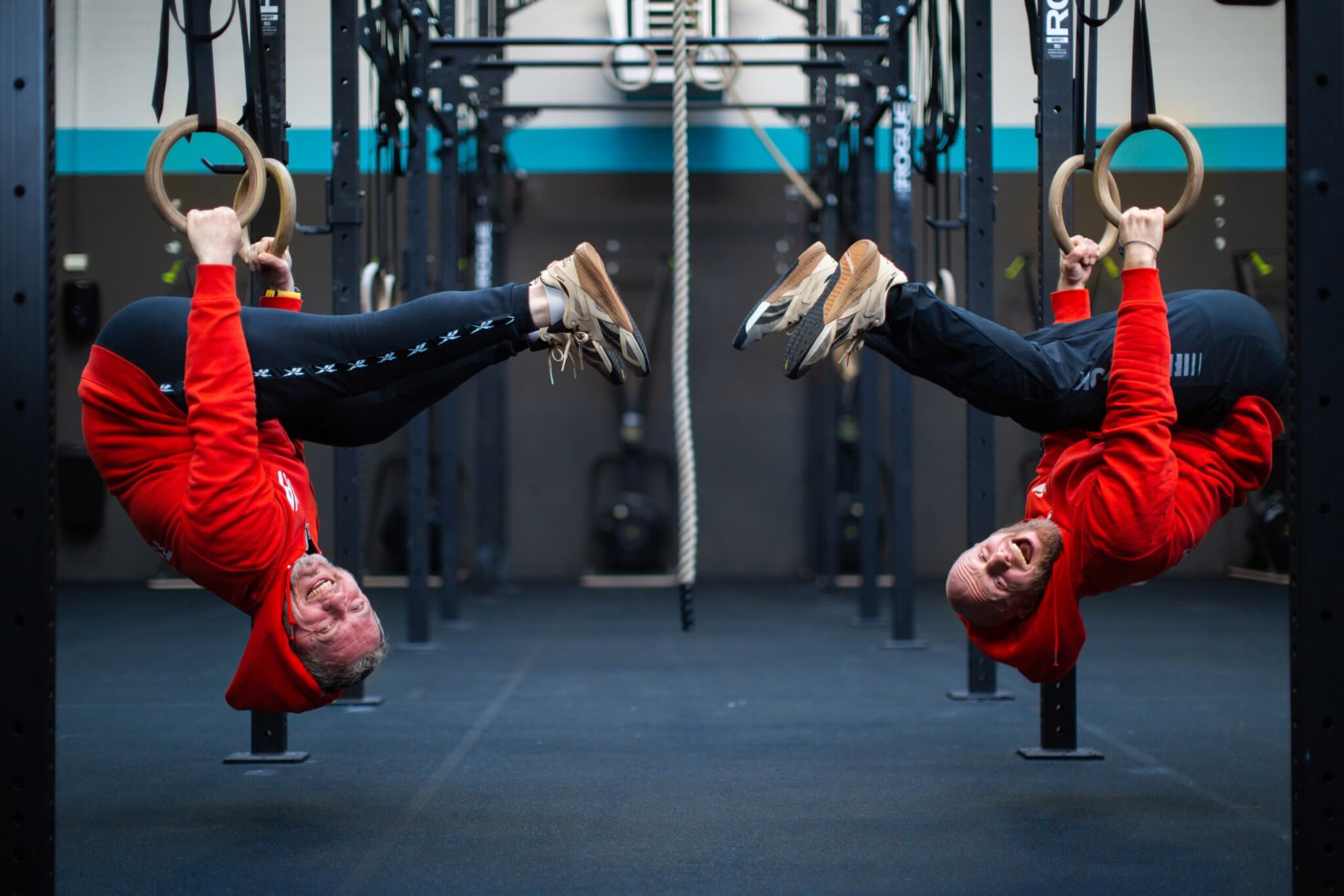 What does a training look like?
The CrossFit Teens and Juniors group consists of a maximum of 12 participants per lesson, so every child receives sufficient personal attention. You will automatically become enthusiastic about CrossFit through the lessons of CrossFit Kids trainers Thijs and Albertho!
The lessons start at the whiteboard where the trainer explains the purpose of the training and which games, skills, and workouts they will be doing that day.
Warm-up: warming up muscles. We do this with movements that match the skills and workout of the day.
Practice skills: every lesson we train new CrossFit skills or practice the skills we learned earlier. You can think of: pull-ups, rope climbs, push-ups, deadlifts, squats, handstands, jumping, etc.
Workout Of the Day: every class a different workout. The workout duration can vary from 4 to about 10 minutes and we always tailor the content to the goals of that day.
Finisher: depending on the intensity of the Workout Of the Day, we conclude with a challenging finisher
Questions? E-mail coach Albertho at albertho@youact.nl.
Schedule and subscriptions teens & juniors
Subscriptions
1 x per week: € 32,50 per month
2 x per week: € 52,- per month
Schedule
Monday, Wednesday, and Friday from 16:30 to 17:30 hours
Sign up for two free trial lessons. Is your child younger than 10 years old? Take a look at Crossfit Kids.
All children are welcome at CrossFit Kids. Are the costs a reason for you not to participate? Then we are happy to help you with an application at Stichting Leergeld.