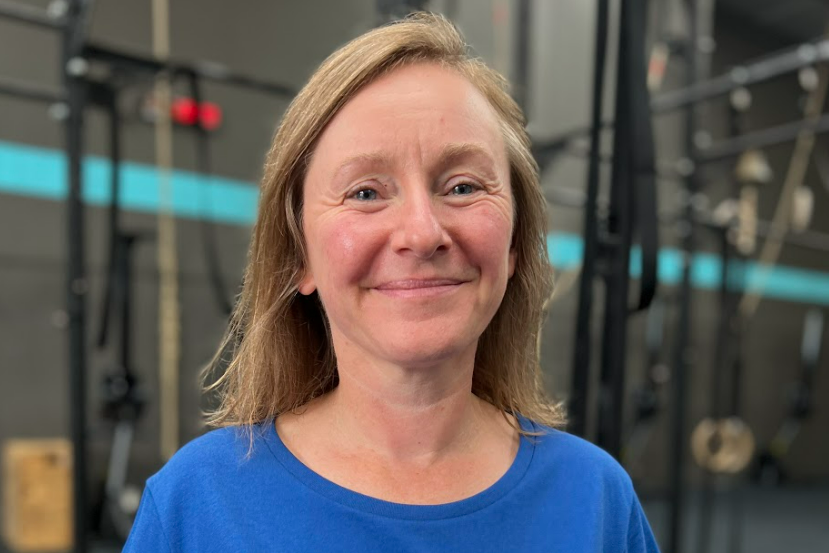 When you start seeing results from investing in yourself, personal growth becomes addictive.
A late start with CrossFit? Better late than never… I was much closer to 40 than 30 when I started, but my age didn't stop me from discovering the physical and mental benefits of this sport! With this in mind, and with more than 25 years of experience as a sports instructor and teacher, I embrace teaching at YouAct. It would be a pleasure to support you in developing your technique and strength, while working together towards your personal goals and a healthy, balanced lifestyle.
For me, being a member of the CrossFit YouAct community is what it's all about. When I'm not coaching or working out myself, you'll probably see me chatting with others in the box or organizing the next CrossFit competition. And although I have been living in Eindhoven for more years than I can remember, as an Irish woman I still need my cup of Irish tea in the morning!
CrossFit Level 2
NGB Weightlifting level 1-2
Functional CrossFit Gymnastics trainer
Coaching Others to Coach
Training and coaching during and after pregnancy level 2
Menopause and the Female Athlete
CrossFit Judges Course
CASI Snowboard Instructor level 2
ISA Sailing (Dinghy) Instructor