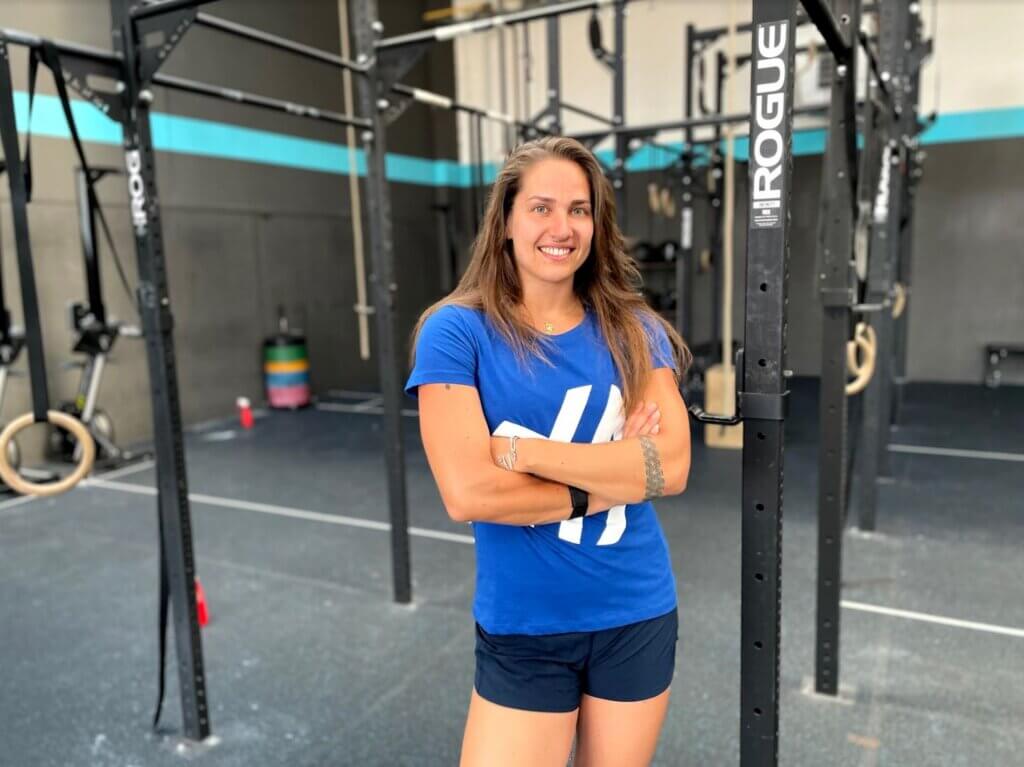 "A healthy mind in a healthy body." – Juvenal
Sports? I wasn't working out when I was a kid or teenager. I started body pump and spinning group lessons at the age of 20, because I was overweight and not happy with who I was.
I found working out more fun than I expected and soon noticed that I was not only feeling better physically, but also mentally. In my view, physical and mental health are linked and you cannot have one without the other. Hence the quote "mens sana in corpore sano", or "A healthy mind in a healthy body".
10 years later, I can definitely call fitness a hobby that got out of hand. I tried different kinds of sports and competitions, but eventually landed at CrossFit. The combination of strength, conditioning, and gymnastics really interests me. There's always something to learn and everyone can participate at his/her own level.

Moreover, there's no community like the CrossFit community. I love a healthy dose of peer pressure to get the most out of your workout, to encourage each other and to push your own limits.

Besides CrossFit coach at YouAct, I'm a nutritionist. Healthy behavior is not complicated, there's a solution for everyone! Feel free to ask me a question about nutrition. I hope to inspire you in our box to get the best out of yourself. You're capable of more than you think!
CrossFit level 1 trainer
Level 2 Fitness instructrice
BSc Human Nutrition & Exercise Science Hons
Menno Henselmans Certified Personal Trainer